Lukas Internet Radio
In 2003 I started developing an Internet radio as a freelance project. Main purpose of this radio was to listen to church broadcasts. It started as an alternative to the demise of the existing KPN listen-in service. The project was a cooperation between a few former colleagues from CPS Europe B.V.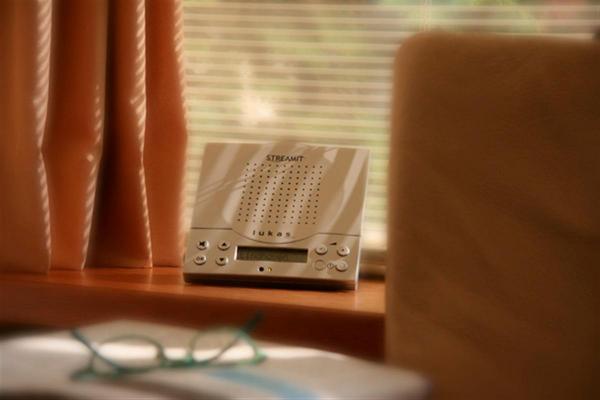 The make this project possible a solution had to be found to listen to audio broadcasts via a dial-up connection. This limited bandwidth so much a choice was made to to use MP3. And because audio quality was not too important a choice was made to stream in low rates of 16, 24 or 32 kbps.
The operating system chosen was the open source Nut/OS project from Harald Kipp. Using their cheap Ethernut 1 hardware solution we added a modem to serve as the basis for the Lukas radio. As I had plenty of experience implementing TCP/IP, operating systems and Internet services in general I took it upon me to do the implementation and adjustment of the Nut/OS operating system, modem, a large part of the application and the audio streaming part. With a lot of success as the Lukas was seen as the most reliable Internet radio solutions on the market.
The radio was brought onto the market in 2004 and as a result a company was started. I participated in this company to expand its portfolio into in-store music solutions and expanding its business in general.
In 2008 I decided to go my own way and start developing my own audio and video products and solutions. En that is still the focal point of Timos.