Timba Mediaplayer
Timba is a full HD mediaplayer. It has the looks of an Apple TV and the flexibity of the Android eco system. It is available complete with software to make it suitable for digital signage applications or with XBMC to make it a mediacenter for your home. Playing videos has never been easier. No matter if you want it fully managed or fully user controllable.
Timba plays videos, photos and just about any other media type you can imagine in full HD 1080p. Fluently and easy. It plays media on a preset schedule or on demand. Timba automatically retrieves configuration, playlists and media from a web server or web service. Smart and encrypted. Connect to the internet via wired ethernet or wireless WiFi and you are ready to go. There is also a version with component and composite outputs, so projectors and older TV's can enjoy the benefits of the Timba media player.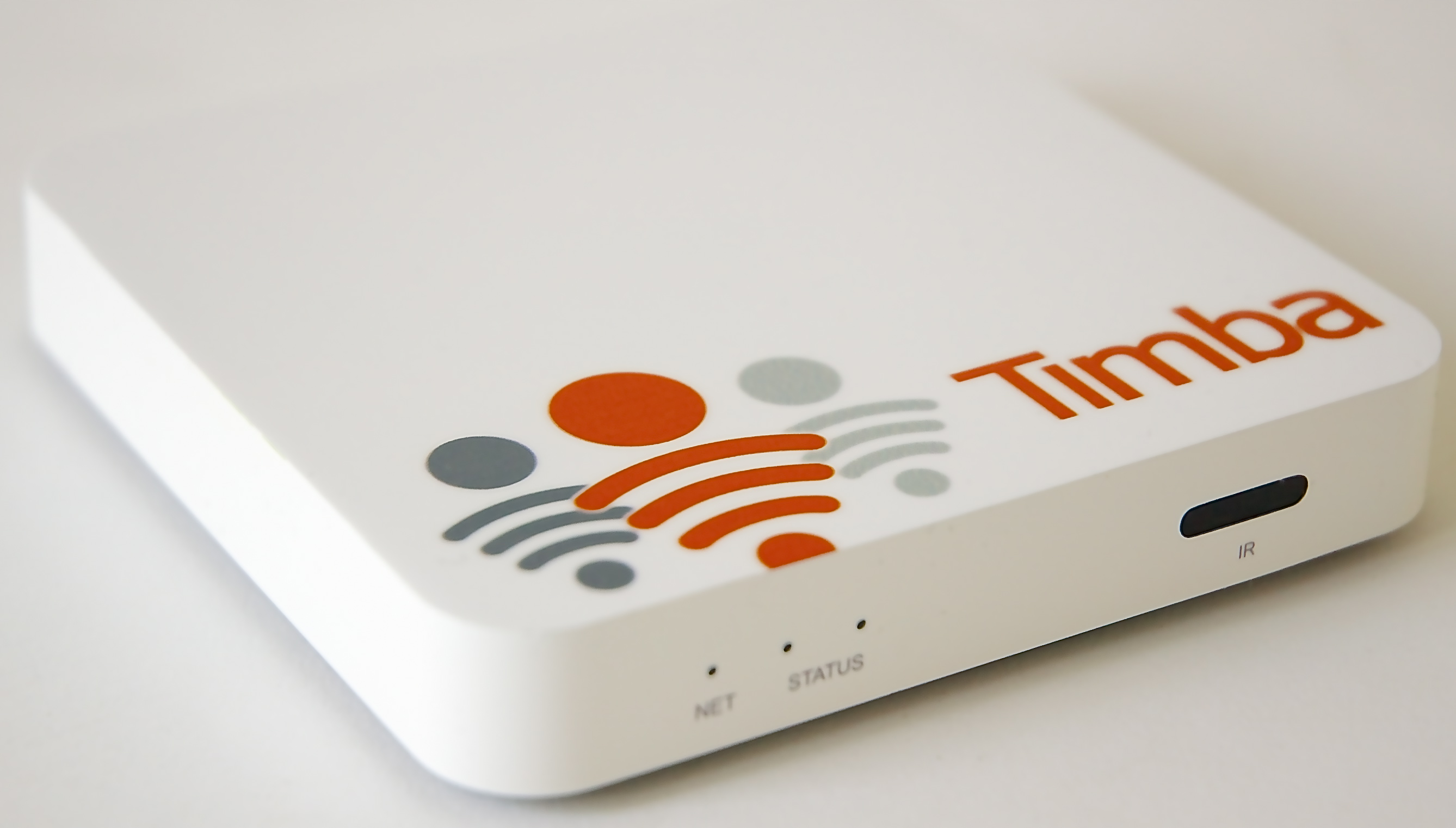 Enjoy the benefits of Timba's Android base and choose from the vast selection of Apps from the Google Play Store. For your digital signage applications Timos has developed an extensive set of Apps which are factory installed and ready to use. They are configurable to work with a number of content management systems. If you do not need advanced features the Timba Apps can work with any file based system. And if you cannot find what you need there Timos can adapt the Timba Apps to your requirements.
Using its flexible scheduler the Timba can start and stop media playback, retrieve configuration, playlists, media and firmware. At times that suit you best.
Installations are simple as all display and network settings can be set directly on the Timba. Monitoring performance can be done locally or via the remote logging facility. Identifying each player using its serial number makes it possible to have full control over the available content. So you can be sure the player is at your full disposal.
 
 
Ports and Interfaces

HDMI output
Built-in IR receiver
RJ45 10/100M Ethernet
802.11 b/g/n WiFi (with built-in antenna)

 

SD
USB (2x)
YPbPr, CVBS (composite) output

Video

MPEG-1, MPEG-2, MPEG-4, H.264, MOV

Audio
Photo
Flash

Flash Player 10.2 hardware accelerated

Storage